"Practice (awareness) and all is coming." Sri K. Pattabhi Jois
"Pratiquez ( l art de l Attention ) et tout arrive." Sri K. Pattabhi Jois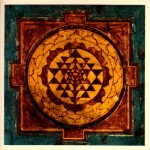 Ann's teaching is a fusion between Alignment and Ashtanga Vinyasa Flow, with the emphasis on meditative aspect of the practice and inner posture.
Her knowledge of anatomy helps her to adjust student postures in order to adapt them to each student.
L'enseignement d'Ann est une fusion entre l'Alignement et le Flow de l'Ashtanga Vinyasa, avec l'accent mis sur l'aspect Méditatif de la pratique et la posture intérieure.
Sa connaissance de l'anatomie l'aide à ajuster les élèves dans les postures afin de les adapter à chaque élève.
Group classes / Cours en groupes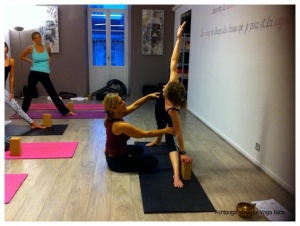 Lundi:
12h30-13h45, Villefranche-sur-Mer, Gymnase des Glacis, all levels/tous niveaux.
18h30-19h30, Antibes/Vallauris, beginners Ashtanga Yoga class/cours Ashtanga Yoga débutants.
19h45-21h, Antibes/Vallauris, Mysore class/cours Mysore.
Mardi:
19h-20h30, Contes, all llevels/tous niveaux.
Mercredi:
9h30-11h, Blausac, all levels/tous niveaux.
Jeudi:
12h-13h, Villefranche-sur-Mer, Gymnase des Glacis, Pilates class/cours de Pilate.
18h30-20h, Bendejun, Place de la mairie, all levels/tous niveaux.
Private classes/Cours particuliers
Ann gives private classes of Yoga and Pilates, please contact her direclty.
Ann donne des cours privés de Yoga et Pilates, contactez la directement.